TJHS is indexed by EBSCO.
---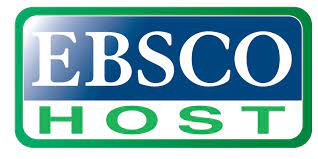 TJHS is now indexed by EBSCO after Index Copernicus and many similar international indexes. Our application process has reached the review stage for our international indexed journal to be indexed by SCOPUS and EMBASE. We are waiting for you to send your articles of high original value to our journal to reach the whole world.
The indexes that scan our international scientific peer-reviewed journal are listed below. We present it to your information.
EBSCOhost
EBSCO CINAHL Ultimate
Index Copernicus
Academic Search Complete
ResearchBib Academic Resource Index
Crossref
The Digital Object Identifier (DOI)
Asian Research Index (ARI)
Cosmos Impact Factor
Advanced Science Index European Science Evaluation Center
EuroPub Index Directory of Academic and Scientific Journals
CiteFactor Directory of International Reseach Journals.
Zenodo (CERN)
BASE (Bielefeld Academic Search Engine)
OpenAIRE
Google scholar
IP indexing Indexing Portal
Semantic Scholar
RootIndexing Root Society for Indexing and Impact Factor Service
Asos Index
ResearchGate
International Institute of Organized Research (I2OR)
J-Gate Index.
Turkey Citation Index.
Turk Medline.
General Impact Factor (GIF)
Scientific Indexing Services (SIS)
ROAD (The Directory of Open Access Scholarly Resources)
ISSN (International Standard Serial Number)
ICI World of Journals
All articles published in TJHS can be shared free of charge, in full text, on the following sites, unless for commercial purposes:
Academia.edu
Brainly
Moodle
ResearchGate
Sciencescape (Metaα)
Google Scholar
etc.